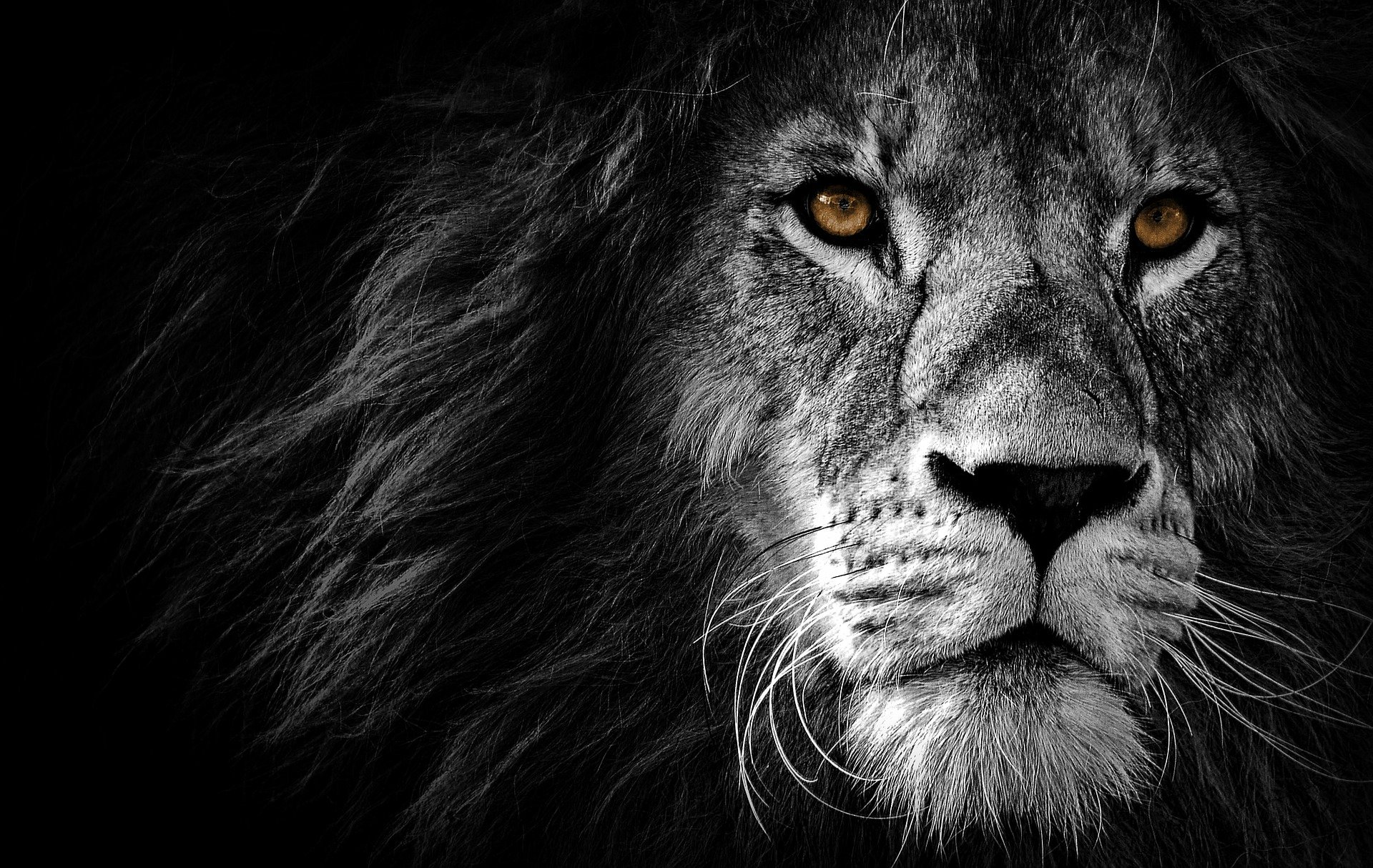 Let's start
It's time to dedicate a post to this browser that emerged in 2016 and that to this day around me I have not found anyone who knew about it, that yes, when I tell them about it and they use it, it becomes their favorite.
First of all, it is a browser built on the Chromium platform, open source project maintained by Google, which is the same as it supports almost all the extensions that you can find in Chrome.
If we go to its website we can see its features, which are not few and are also very good
Shields
Ads blocking
Fingerprint prevention
Cookie Control
HTTPS Upgrade
Script blocking
Shield configuration per site
Configurable global shield defaults
Brave Rewards
Earn BAT tokens by viewing private advertisements
Tip your favorite creators on BAT
Contribute monthly to the sites
Automatically contribute to sites
Check with Uphold and move funds in and out of your wallet.
Become a verified creator and start earning BAT from tips, contributions and referrals
Tabs & Windows
Private windows
Anchored tabs
Automatic download
Drag and drop
Duplicate
Close options
Find on the page
Print page
Security
Delete browsing data
Built-in password manager
Form autocomplete
Control access to content in full screen presentation
Control site access to autoplay media
Send "Do Not Track" with navigation requests
Search
Choose the default search engine
Use keyboard shortcuts for alternative search engines
Option to use DuckDuckGo for private window search
Address Bar
Add bookmark
Auto-suggest URL
Search from address bar
Auto-suggest search terms
Show/hide bookmarks toolbar
Show secure or insecure site
Extensions/Plugins
As mentioned Brave Desktop is compatible with most Chrome extensions in the Chrome Web Store.
¿And...? Many will ask
Well, first of all let's install it and see what it offers us, for this we go to its
website
and download the package corresponding to our system, in our lab machine which is a Debian 9 we will have to do the following
sudo apt install apt-transport-https curl
curl -s https://brave-browser-apt-release.s3.brave.com/brave-core.asc | sudo apt-key --keyring /etc/apt/trusted.gpg.d/brave-browser-release.gpg add -
echo "deb [arch=amd64] https://brave-browser-apt-release.s3.brave.com/ stable main" | sudo tee /etc/apt/sources.list.d/brave-browser-release.list
sudo apt update    (Nota:si obtenéis el error gnults_handshake() realizar esto
apt-get install librtmp1=2.4+20151223.gitfa8646d.1-1+b1
apt-get remove libgnutls-deb0-28
This last instruction will uninstall and reinstall it if you are still using it, in our case it removed remmina vnc which we do not use.
sudo apt install brave-browser
Once installed, when we open it, we will see a small welcome tour where we can import our markers to brave in a very simple way.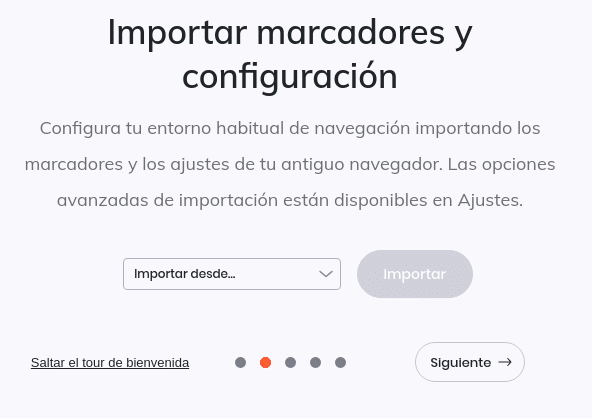 The next step is Navigate safe and secure, where we will click on settings and we will be able to see the potential and configure to our liking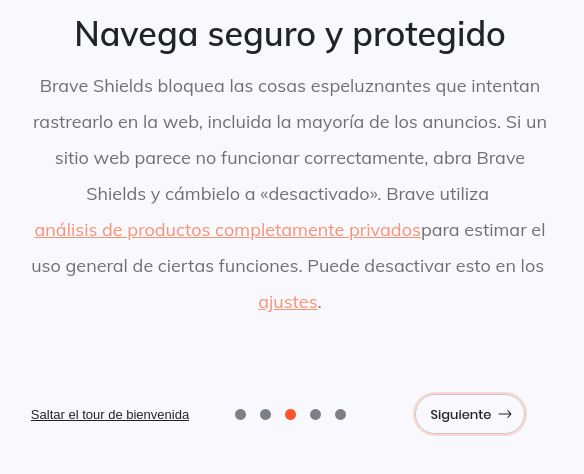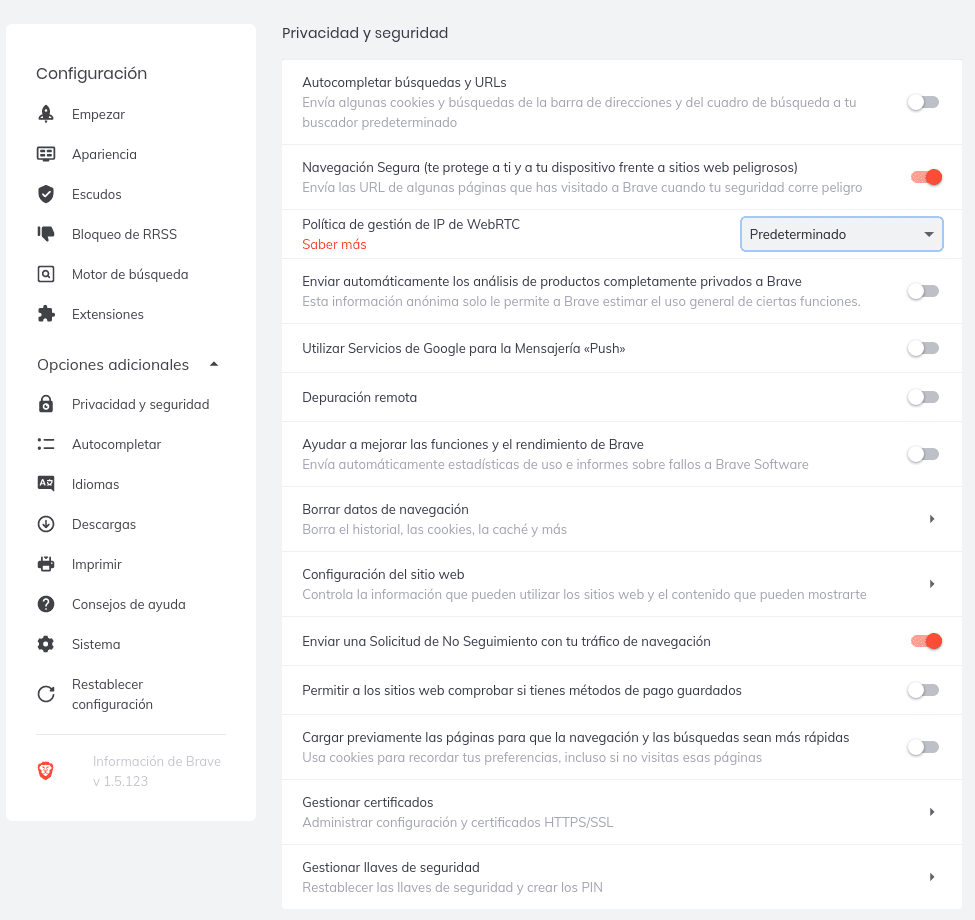 Next Default search engine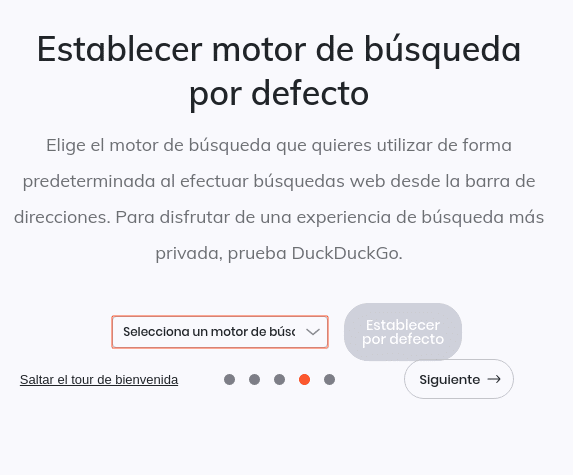 And the last step, the reward system, one of its strong points and that makes brave a different browser, since both users and content creators can earn BAT tokens ($0.17 today).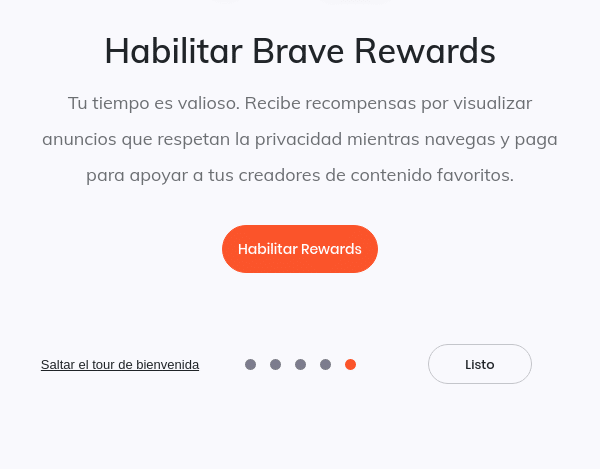 To enable the rewards simply click on Enable Rewards and on the next page click on Yes, I'm in. You can disable it at any time. You will earn BAT tokens for watching ads which you can then use to reward content creators and from time to time you will get some free BAT. You can also withdraw or add them by verifying your wallet in Brave Rewards, which basically consists of creating an account in uphold which will be connected to Brave. Personally I love the system but I will not create an account in Uphold, since you have to verify with a photo and it loses all the essence of the cryptocurrency world. When you visit a page that is within the brave rewards system you can see how the triangle to the right on the bar has a small tick, if we click we can see that it is verified and send a tip or make a monthly contribution.

For those who are interested in being content creators can register on their website, yes, for a source of web content for example, you have to have the web in root domain is not worth a subdomain as is the case of our website.
Regarding this part as I comment, the reward system is very good, I would only look for another system that was not Uphold to withdraw or deposit funds with the philosophy with which cryptocurrencies were born.
On the other hand, we do not stay only at this point, Brave consumes a little less than Chrome and loads much faster pages, preventing advertisements and trackers, you can check it by entering any page that has ads in the middle of your post for example and see how they do not appear leaving the pages cleaner and seeing what interests us. I invite you to try any page that is full of ads and you will see how surprisingly clean it is. Then if you look at the dashboard you will see this, hence it is much faster Brave natively.

And finally we will talk about its strongest point and what makes it stand out from other browsers, private browsing. In this aspect we find two options, open a window with private browsing as any other browser has and the second that no browser can compete, open a private window with Tor.

This would be our private window where they can check with any service which is my IP that they are inside the Tor network.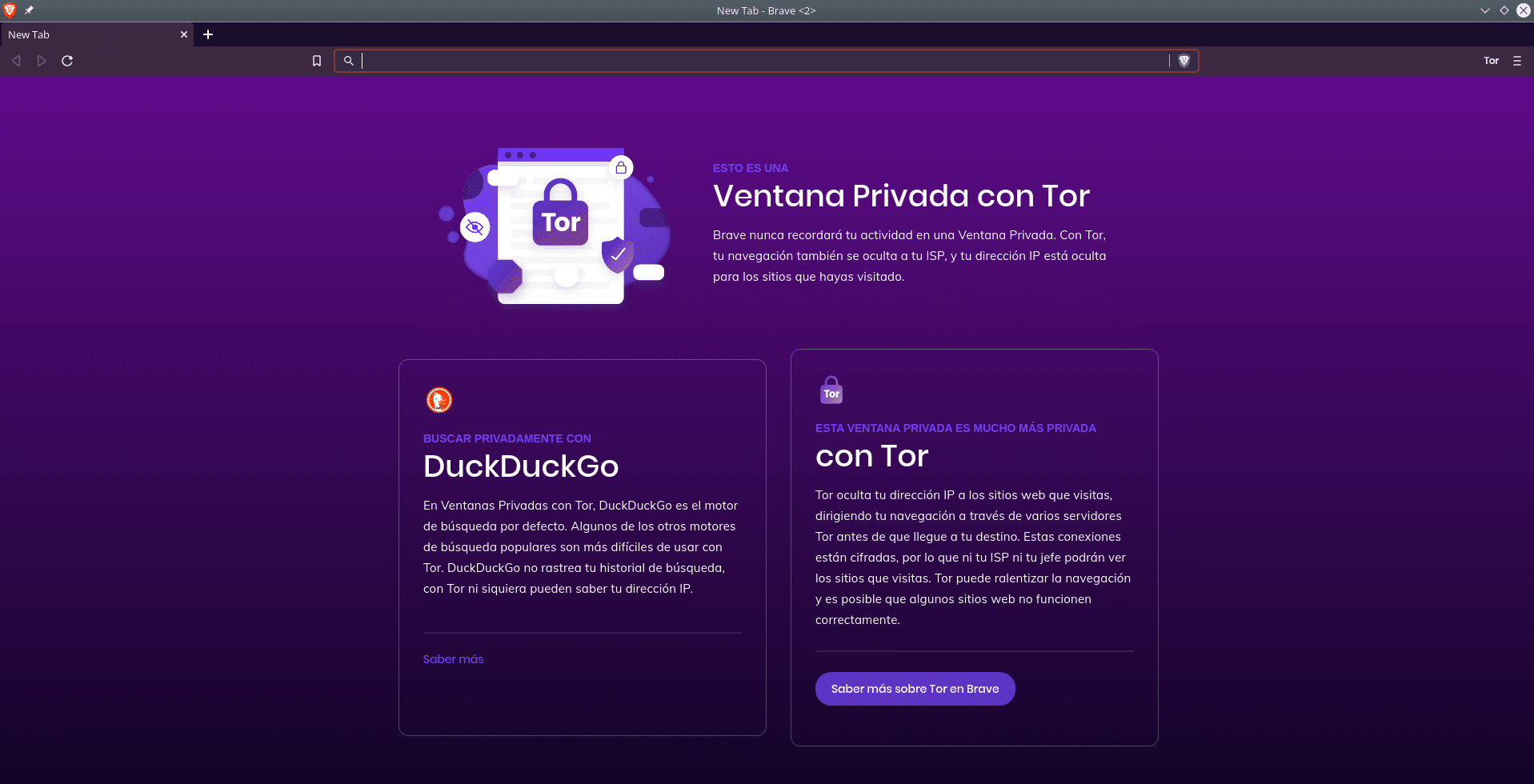 It should be the king of browsers and should be better known.
As always, a pleasure to share with you.... have a nice weekend
TL.